Pamela Abshire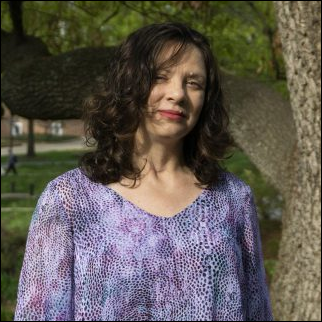 Professor
Electrical and Computer Engineering,
The Institute for Systems Research
Maryland Robotics Center
2211 A.V. Williams Bldg.
University of Maryland
Email: pabshire@umd.edu
Phone: 301.405.6629
Website(s): Integrated Biomorphic Information Systems Laboratory | BIO
Background
Pamela Abshire is a Professor in the Department of Electrical and Computer Engineering and the Institute for Systems Research at the University of Maryland, College Park. Her areas of specialty are in the fields of VLSI circuit design and bioengineering. Dr. Abshire's research focuses on better understanding the tradeoffs between performance and resources in natural and engineered systems.
Education:
California Institute of Technology in Pasadena, CA.:
B.S. in Physics with Honor in 1992
M.S. in Electrical and Computer Engineering in 1997
Ph.D. in Electrical and Computer Engineering in October, 2001
Research Interests:
CMOS biosensors; adaptive integrated circuits (ICs) and IC sensors; hybrid microsystems incorporating CMOS, MEMS, optoelectronics, microfluidics, and biological components; low power mixed-signal ICs for a variety of applications, including cell-based sensing, high performance imaging, miniature robotics, spike sorting, adaptive data conversion, and closed loop control of MEMS and microfluidic systems
Honors and awards:
University of Maryland Distinguished Scholar-Teacher, 2021
University of Maryland ADVANCE Professor (2020-2021)
Fellow, Institute of Electrical and Electronics Engineers (2018)
Clark School of Engineering E. Robert Kent Junior Faculty Teaching Award (2011)
ISR Outstanding Systems Engineering Faculty Award, University of Maryland (2006)
University of Maryland Invention of the Year Award, Physical Sciences category, "Cell Sensor Based Pathogen Detection" (2005)
George Corcoran Award, ECE Department, University of Maryland (2004)
Distinguished Service Award, IEEE Washington Section (2004)
NSF Faculty Early Career Development (CAREER) Award (2003)
U.S. Patent Number 8,152,992, "Cell-Based Sensing: Biological Transduction of Chemical Stimuli to Electrical Signals (Nose-on-a-Chip)," 2012.
U.S. Patent Number 5,755,739, "Adaptive and morphological system for discriminating P-waves and R-waves inside the human body," 1998.
Fellows:
Institute of Electrical and Electronics Engineers (IEEE) Fellow, 2018